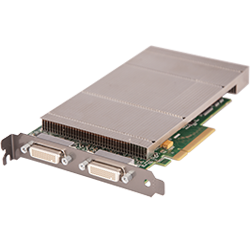 Vision SC Range
A wide range of applications demand multiple channels of video capture from a single card. Markets include advanced medical and machine vision capture, military applications and security/surveillance systems. Suitable for these markets and others
Datapath's VisionSC-HD4+ Audio Video capture card provides an outstanding, powerful solution for multiple HDMI or DVI video capture with support for HDCP*.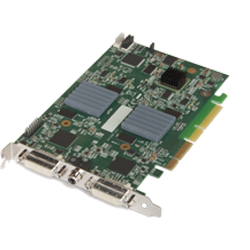 Vision AV Range
The VisionAV has two independent video capture channels – one supporting High Definition capture and a second supporting Standard Definition composite video. The VisionAV also adds analog audio capture, which can be synchronised in software using time stamping with all video capture channels. The High Definition channel supports HDMI, DVI, RGB and Analog Component (YPbPr) input via a DVI-I connector, at resolutions up to 4096 x 4096 pixels and supports 1080p (1920×1080) at 60 frames per second.
The VisionAV is a x4 lane PCI Express capture card providing up to 800MB/s bandwidth from the capture engine. The VisionAV has up to 256MB buffer memory, enabling triple buffering for all video modes for tear free play back. It can also capture digital video for progressive and interlaced modes up to 4096 x 4096 resolutions to a maximum of 165 MHz pixel clock for DVI and 170 MHz for Analog RGB. This card provides HDMI audio capture and streaming from DVI Channel, as well as balanced and unbalanced analog audio capture.