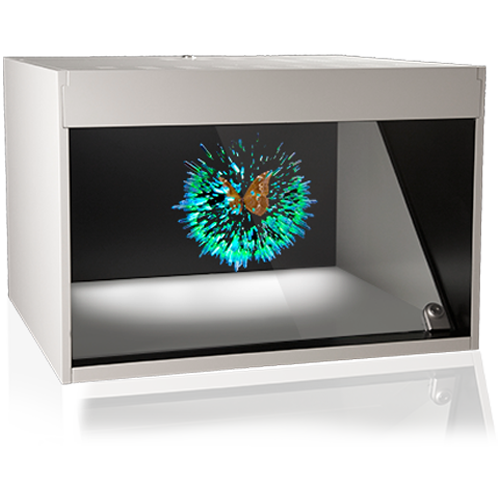 Dreamoc POP3
The Dreamoc POP
3
is a price effective holographic display which uses the proven technology from the well-known Dreamoc series. The Dreamoc POP
3
offers you the possibility for promoting your product in 3D in crowded retail areas
The unit is produced in aluminum and can be customized with branding on the outside. The standard dreamoc POP3 measures
5
6x
42
x
34
cm (WxHxD) and is equipped with a 19" display.
These small holographic displays are especially developed for large volume insatallations. They can be used as spectacular glorifiers, never seen before. These units will make your product come alive in any retail shopping area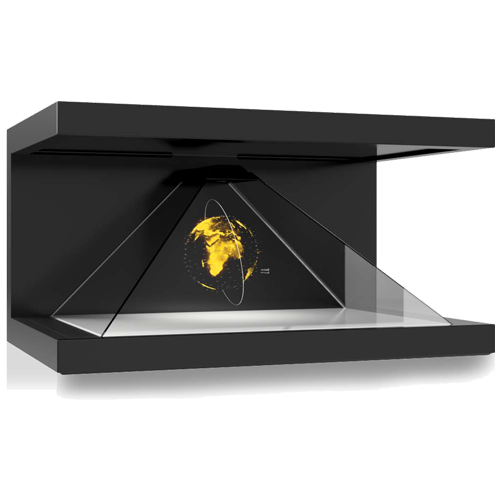 Dreamoc XL3
With the Dreamoc XL3, you will be leaps and bounds ahead of competitors by unleashing the full potential of holographic content marketing.
The sheer presence of the Dreamoc XL3 – Realfiction's 3D Holographic Display in store or on display at a show will captivate your audiences, keeping them glued to your promotion.Interactivity between view and the experience inside the Dreamoc ensures a connection between the product and the audience.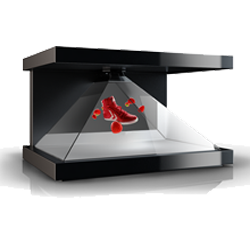 Dreamoc HD3
Ideal for use at scale in stores, malls and crowded exhibition halls, the Dreamoc HD3 is a 3 sided holographic display case that is robust, transportable and thanks to "Plug and Play" can be set up by anyone, anywhere. The proof of measurable increase in sales performance and accelerated Return on Investment (ROI) at the Point of Sale (POS) can be seen in our case studies.
Significant high performance increases come when 3D holograms are combined with the physical product inside the Dreamoc HD3, turning inanimate products into magical stories.